Monthly UK Economic Outlook: June
Our economists share their views on the key economic trends to watch in the month ahead.
The UK has avoided recession so far, despite gross domestic product (GDP) falling slightly in March. What's even more encouraging is that private sector growth is gaining momentum, as reflected in healthy-looking business surveys for April and May. But the nascent recovery is unlikely to gain much speed. Household finances remain under pressure from rising borrowing costs, and underlying price pressures intensified in April, so interest rates look set to rise further. Overall, the forecast remains for very modest growth supported by falling wholesale energy prices and a strong labour market.
Growth resilient, but outlook remains weak
The UK economy contracted by 0.3% in March. The drag came from the services sector, where output fell by 0.5%. The squeeze on real incomes, high interest rates and unusually wet weather held back consumer spending. Strong monthly growth in manufacturing, production and construction output offset this effect to an extent.
But monthly data can be volatile. Quarterly figures give us a better view of how the economy is performing, and they're better than expected. Growth was a paltry 0.1% in Q1 – far from stellar, but higher than many were anticipating a few months back. Parts of the economy are registering solid rates of growth, including information & communications technology (ICT, a sector that may be set to benefit from the explosion of artificial intelligence). The retail & wholesale and hospitality sectors have flatlined, but in the context of what's happened to real incomes, that's not too bad. Meanwhile, business investment has picked up.

Business surveys improved significantly in April-May relative to Q1, although the UK's composite PMI eased from 54.9 in April to 53.9 in May. Manufacturing remained a drag, declining for a third consecutive month. This is a story playing out across much of the globe, and especially in Western Europe.
Large variation in economic prospects across sectors
Other parts of the economy are struggling as well. Output in the construction sector was boosted in Q1 by landlords rushing to comply with energy-efficiency regulations that came into effect in April. But it's likely to fall in Q2 as this temporary support fades and the effects of higher interest rates intensify. Meanwhile, public-sector output will suffer from the ongoing strikes by health workers and teachers. Overall, output growth in Q2 is likely to be similar to Q1.
Indicators of consumer spending picked up in the first half of May after losing some momentum in March and April. Meanwhile, retail sales volumes were up 0.5% in April, driven by improving consumer sentiment and a resilient labour market.
While upgrades to the growth outlook continue, they still point towards meagre growth in 2023. The latest consensus among economists is for 0.2% GDP growth this year, up from the 0.2% contraction they expected last month. The Bank of England now expects GDP growth of 0.4% this year, followed by 0.7% in 2024, while the International Monetary Fund (IMF) has upgraded its forecast to 0.4% growth this year instead of the 0.3% contraction it expected in April.
UK business activity recovering, driven by services as manufacturing continues to contract
Source: S&P Global Markit
Headline UK inflation down but underlying inflationary pressures persist
UK headline inflation fell from 10.1% in March to 8.7% in April, but this was well ahead of consensus expectations of 8.2% and the Bank of England's 8.4% forecast. The drop was largely driven by lower electricity and gas prices: energy inflation fell to 10.7% year-on-year in April, down from 40.5% in March and 52% in April 2022. But this was partially offset by rising food prices and persistent core inflation.
Core inflation (CPI excluding food and energy) was up from 6.2% in March to 6.8% in April, while services inflation rose from 6.6% to 6.9%. This suggests we are yet to reach a turning point in underlying inflationary pressure. Food inflation rose at an annual rate of 19% in April, close to its 45-year high in March. This is concerning given the poorest households spend a large proportion of their budget on essentials.
That said, a wide range of indicators, including producer prices and surveys of firms' pricing intentions, suggest that the rate of price increases should soon slow sharply. Overall, consensus forecasts are for headline inflation to fall to 3.4% by Q4 this year, below the Bank of England's 5.1% forecast.
Non-energy industrial goods and services inflation picked up in April
Sources: UK office for National Statistics (ONS)
Labour-market slack slowly increasing
So far, the UK labour market is only exhibiting limited signs of damage. The unemployment rate rose from 3.8% in the three months to February to 3.9% in March – still a very low level. Redundancies remain historically low, down from 3.2 per 1,000 in February to 2.9 in March. Total employment rose by 182,000 in March.
But as we explained last month, these impressive figures are largely due to growth in the numbers of part-time workers and the self-employed – the number of full-time workers fell again in March.
Data on vacancies and job surveys still suggest the labour market is gradually cooling. Vacancies are now 17% below their peak last May, while there were 21% fewer online job adverts in May than a year ago. The ratio of unemployed to vacancies is also starting to rise.
The UK workforce expanded by nearly 460,000 in Q1, boosted by immigration and a 156,000 decline in inactivity among those of working age. This in turn was driven by students looking for part-time work and a full reversal of the rise in early retirement seen during the pandemic – both probably due to cost-of-living pressures. Inactivity is likely to carry on falling. Improved supply has helped ease recruitment difficulties.
Despite the modest increase in labour market slack, wage growth is still only falling very slowly. Growth in total pay including bonuses held steady at 5.8% in the three months to March, although firms cut bonuses that month.
Firms cutting costs by hiring more part-time workers
Source: ONS
More rate hikes look likely
The Bank of England raised its Bank Rate by 25 basis points in May for the 12th month in a row, taking the base rate to 4.50%. While many thought that May's hike represented the end of the tightening cycle, inflation figures for April suggest the bank has more work to do. Markets are now predicting that the main policy rate will peak at 5.25-5.50% in December, up from the 4.50% they expected before the latest inflation data were released.

Another hike in June is fully priced in by the market
Source: Bloomberg Finance L.P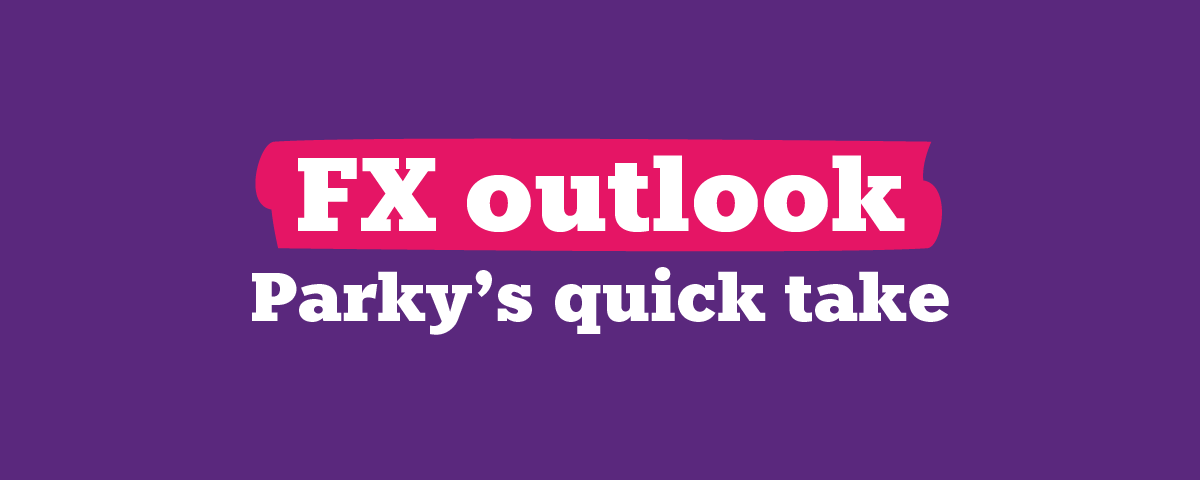 What's in store this week for currencies and FX markets?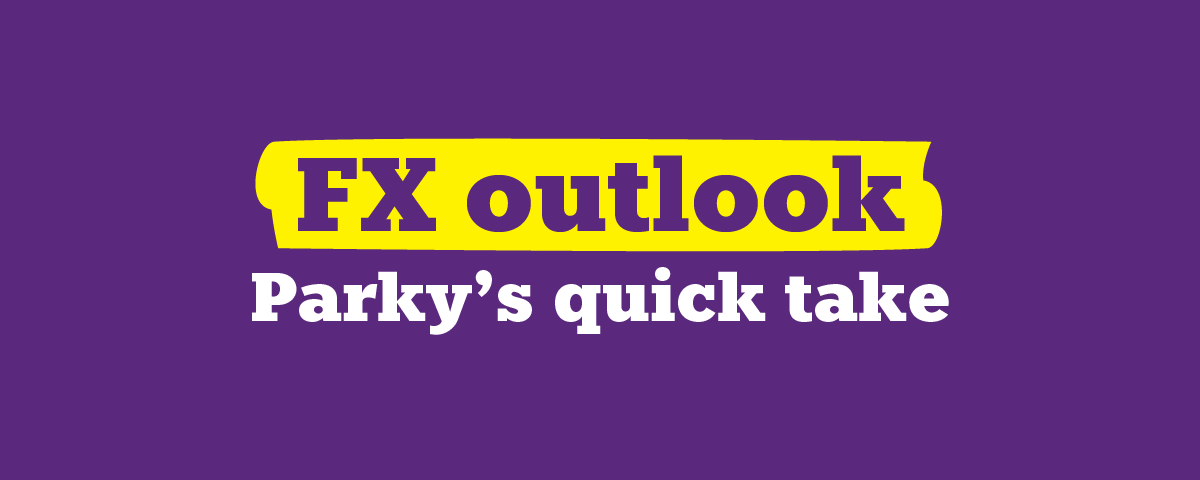 What's in store this week for currencies and FX markets?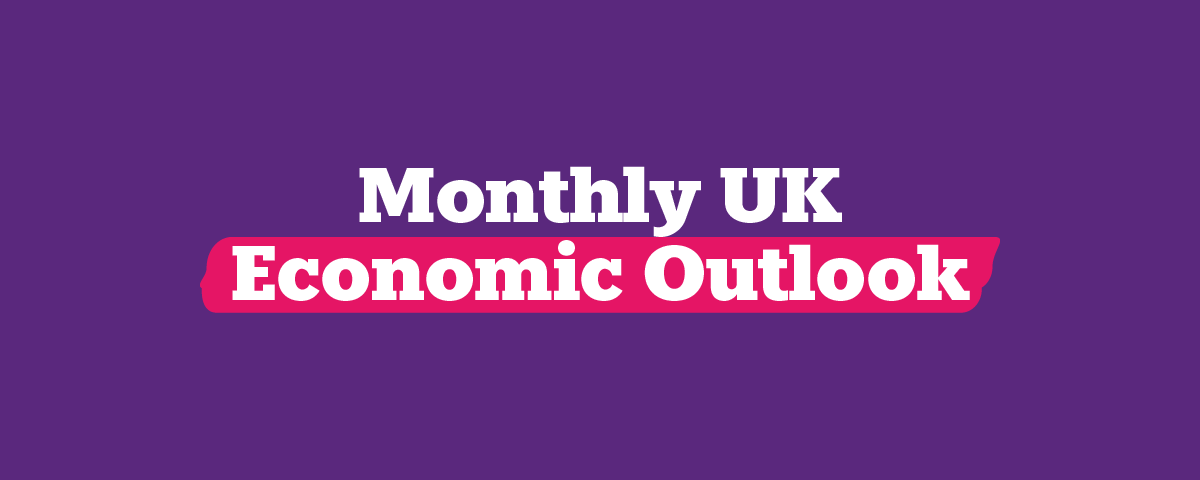 Our economists share their views on the key economic trends to watch in the month ahead.