RBS International
Latest News & Opinion
RBS International 2018 half year results
RBS International returned a pre-tax operating profit of £173m, an increase of 80% on the same period last year, thanks to acquisition of new client businesses from RBS in the UK and good growth in the underlying business.
Andrew McLaughlin, CEO, RBS International said:
"Our financial performance is one measure of the progress we are making with our strategy to meet more of our customers financial needs. We have invested in new options for growth in the UK and Europe. We are focused on improving every aspect of our customer service, becoming a better place to work and delivering attractive returns to our shareholder."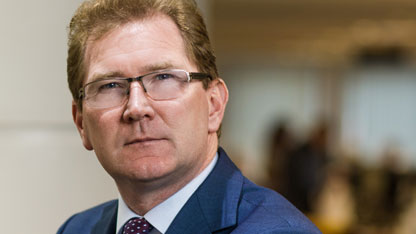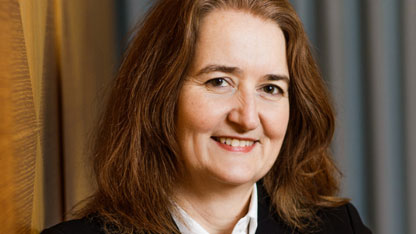 RBS International welcomes Stephanie Duke as new Head of Legal
RBS International has appointed Stephanie Duke as Head of Legal. Stephanie has been with the bank since 2012 and has joined the bank's Executive Committee in her new role
Stephanie is an English Solicitor who qualified in London in 1995 as a Commercial Litigator. She moved to Jersey in 2004 before joining RBSI in 2012.
During her time at the bank, Stephanie has held a range of roles most recently undertaking a secondment to run the Business Management team of the bank's Personal and Business Banking division. Stephanie's experience allows her to provide comprehensive legal advice for all areas of the organisation.
Andrew McLaughlin, CEO of RBS International commented "We're extremely pleased to welcome Stephanie to the role of Head of Legal. Stephanie has a wide reaching knowledge of our business and markets and I look forward to see her thrive in her new role."
Stephanie, who is based in Jersey, will be responsible for delivering commercial solutions whilst managing legal risk. Her team support colleagues in the bank by providing legal advice.
RBS International provides multi million pound funding for Aurigny aircraft purchase
RBS International has provided a multi-million pound loan facility to enable Aurigny, the States of Guernsey owned airline, to purchase three new aircraft.
The new ATR72-600s have been acquired from Avions de Transport Regional GIE and incorporate ClearVision™ technology designed to reduce the disruption caused by fog. These new aircraft will also reduce ongoing maintenance costs as they are phased into the fleet.
The RBS International relationship team in Guernsey, led by Craig Morris, Senior Relationship Director, Corporate and Commercial and Emma Rayson, Credit Manager, arranged a 10 year term loan facility in support of the transaction.
Rob Girard, Guernsey Island Director said "We were delighted to be chosen to work with Aurigny on this transaction which represents a significant capital investment in updating their fleet. The relationship team worked alongside colleagues in our Credit and Markets teams and delivered a funding solution in a very short timeframe demonstrating our local ability to deliver for our clients."
As the acquisition was undertaken in US dollars and the loan was provided in sterling, the team also assisted Aurigny in managing the foreign exchange risks, as well as managing the interest rate exposure over the ten year term.
Chris Simpson, Aurigny's Group Finance Director said: "We were impressed with how quickly and professionally RBS International's team worked to understand Aurigny's needs in this transaction enabling the bank to deliver a credit approved response to our financing request in a short time period. Once appointed as our financing partner, the bank's commitment to delivering the deal on time, crucial to our plans, never wavered."
Aurigny recently voted the best short haul airline by consumer magazine, 'Which', is scheduled to take delivery of the aircraft in August, October and November this year.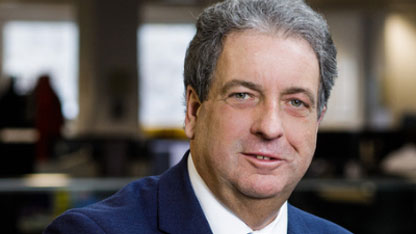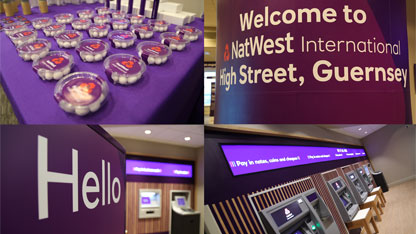 NatWest International to celebrate branch transformation programme
NatWest International will be celebrating the transformation of its Line Wall Road branch on Thursday, 15th November.
The branch will be officially re-opened at around 10.15 am by The Hon Sir Joe Bossano MP, Minister for Economic Development, Telecommunications and GRS and James Levy QC CBE, who was one of the bank's first customers when it opened in Gibraltar.
The new branch design allows customers to choose how they bank; from the self service automation wall to the new iPad station, where customers can access their online banking. If customers need to speak to a member of staff they can talk to a cashier or make an appointment with one of the bank's Customer Service Officers who will be happy to help with their banking needs.
Events are planned throughout the day in Line Wall Road to mark the occasion and customers are invited to attend. There will be activities taking place from 10am to 4pm, along with food, drink and music; there will also be a chance to win an iPhone X.
As part of the transformation, a number of customer improvements have been implemented including the latest state of the art cash machines, Coin-In machines for customers to count coins and deposit them free of charge without needing to bag the coins, and the business quick deposit machine where business customers can drop off deposit bags quickly and easily. All features are designed to reduce queuing and waiting time for customers.
The branch now displays beautiful photographs of Gibraltar, which showcase the rock at its best. Alan Weir, Head of Retail Banking, commented: "We're delighted to say that we now offer customers a wider range of ways to bank with us. This gives them quicker and more efficient ways to do their everyday transactions when they visit our branch whilst continuing to offer the opportunity to sit down with our Customer Service Officers to have more detailed discussions about their financial needs and objectives."
For the latest news and updates from NatWest International, find us on Twitter @NatWest_Int or Facebook at NatWest International.